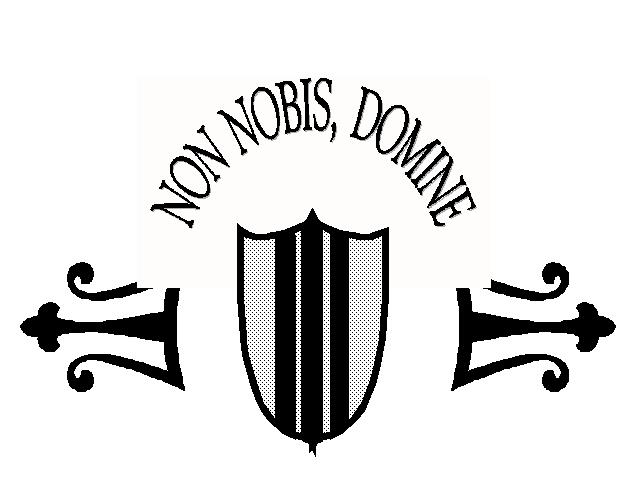 Autobiography
1056 words
I was born and raised in Atlantic, a small farming community in Southwest Iowa where my grandparents settled in the early twentieth-century. My father is a funeral director and my mother practiced cosmetology before raising a family. They became Fundamentalist Christians in the late 1960s. I was home-schooled from the fourth to twelfth grades with my three sisters and two brothers. My siblings remain among my closest of friends.
Spiritual Memoirs
Throughout the 1970s, we attended the Church of God of Prophecy, a small, Southern Pentecostal denomination. We were active with this church when I came to faith at around the age of four. We were taught there that a Christian could lose his salvation if he did not live a holy life. But even at that young age, I knew that I was not righteous enough. My mother tried to console me by assuring me that despite my "faults," I had not committed sins serious enough to "backslide." Still, I repeatedly asked for forgiveness from God--confessing that it would be the last time I would "backslide" and need to repent.
When I was twelve years old, my family began attending services at an Evangelical Free Church. At that point, I encountered the doctrine of eternal security which I eventually embraced in all of its sweetness. During my teen years at the Evangelical Free Church, I became more familiar with the theology of mainstream Evangelicalism. In my late teens I studied and embraced Calvinism and certain points of Reformed Theology and became more aware of the broader issues and ideologies of Christianity and Western culture.
In 1999 I began especially striving for two important virtues in my faith--intellectual Truth and humility. Throughout my childhood and adolescence, I had an essentially Fundamentalist upbringing and world-view. Later, as I gained a liberal arts education and was exposed to historical, textual and higher criticisms, I began to recognize inadequacies of my childhood faith. Realizing my ignorance and Fundamentalist prejudice, I tried to view my faith and religion in a more scholarly and objective way, rather than with mere unthinking, militant dogma.
As so many young theologians have done, I started over from scratch (or so I thought), and drastically challenged my belief system in a deductive approach. In seven steps, I arrived at a decision. Among the camps of modern Protestantism, there are few Christian circles with which I should desire to be associated. Although with its many problems, I believe Evangelicalism allows room for the core beliefs of Early Christian Theology. So here I am, back where I started from. Thankfully, as an Evangelical, I was already in a good position when I began searching for the Truth about God.
I have entered a moderating period, and am working to affirm my core beliefs and form a plan of how to continue evaluating the topic of religion and Christianity. My decision to study at TEDS was prompted by a desire which was not unlike that of the father who cried to Jesus, "I do believe, help my unbelief" (Mark 9:24). If I am going to remain a Christian, then I want to have an accurate faith that follows a genuine New Testament type of Christianity. I want to serve and worship the true God of the Hebrew Scriptures and of Jesus Christ.
Personal Calling & Aspirations
1. To continue seeking, "To glorify God and enjoy Him forever" (Westminster Catechism), to love Him with all my heart, soul, mind and strength (Deut. 6:5), and to do justly, to love mercy, and to walk humbly with my God (Micah 6:8). 2. To love people and make disciples near and far. 3. To love and serve my wife as Christ does for the Church and love and train my children as the Father does us. 4. To study and imitate as best I can (through the leading of the Holy Spirit) the person and teaching of Jesus Christ. In doing this, I will escape the materialism and apathy of my culture and generation. 5. To serve my church, community, nation and world in improving the lives of people wherever I find them. 6. To study history, theology, philosophy, literature, art, psychology and all other fields which will help me to better understand God and His plan for mankind. 7. To find a vocation that would allow me to write, study, read, listen, teach and lead. 8. Simple, but most important, I know that I must enjoy the life, family, blessings and opportunities which God gives each day.
Academic & Vocational Goals
After much thought and prayer, in June 1999, I submitted an application to study at Trinity Evangelical Divinity School (TEDS) in Deerfield, Illinois. On December 6, 1999, I was offered admission to the Master of Arts with a concentration in the Christian Thought/Church history program for the Fall semester of the 2000-2001 academic year (extended to 2001-2002). This hybridized program, combining theology, philosophy, and Church history, is geared for the individual who intends to pursue a career in college or university teaching and who will need a research degree which provides competency in more than one of the theological disciplines.
In the Christian Thought concentration, I will take my emphasis courses in Early Church History and cognate studies in Philosophy of Religion. Following this degree program I intend to pursue another master of arts degree and then a doctorate in a religious history-related field at a secular university. (My special interest is in the period when the Hebrew Faith came into contact with Greco-Roman philosophy, c. 200 B.C.E. to 70 C.E., and the early growth of the Hellenized Christian Church, c. 70 to 325 C.E.)
After completing these degrees, I may teach at a university or seminary in the areas of theology and history or apply to work with the ministry of L'Abri Fellowship. My life's dream is to write works that will accurately retell the Christian Story in a fresh way to the modern world. These options would serve as opportunities for me to keep learning, thinking and perhaps be able to help others who are honestly asking the same questions.
---
You may visit the following website to review further detailed information about my background, experience, personal philosophy and values, academic work and strategic plans:
www.geocities.com/estorie_royal/gallery